Maritimo Gallery - Historical
The historical photographs and documents below include a photograph of the original residence taken from the opposite bank of the Brisbane River. Also shown is a photograph of the original tennis court, Brisbane's first night tennis court, circa 1926 captured by Brisbane photogrpaher F.W. Thiel.
Maritimo was one of the first large private homes to be connected to the domestic electricity grid. The Brisbane City Council brochure shown below, featured Maritimo to illustrate its Electricity Supply Department's Deferred Payment Wiring System – brighten your home. The brochure, intended to encourage the domestic use of electrical power, was distributed to Brisbane householders in 1927.
That same year, 1927, Maritimo put on a full night time lighting display (see below) to welcome the HMY Britannia carrying the Duke and Duchess of York (Prince Albert and Princess Elizabeth) up the Brisbane River during their Royal Visit to Brisbane.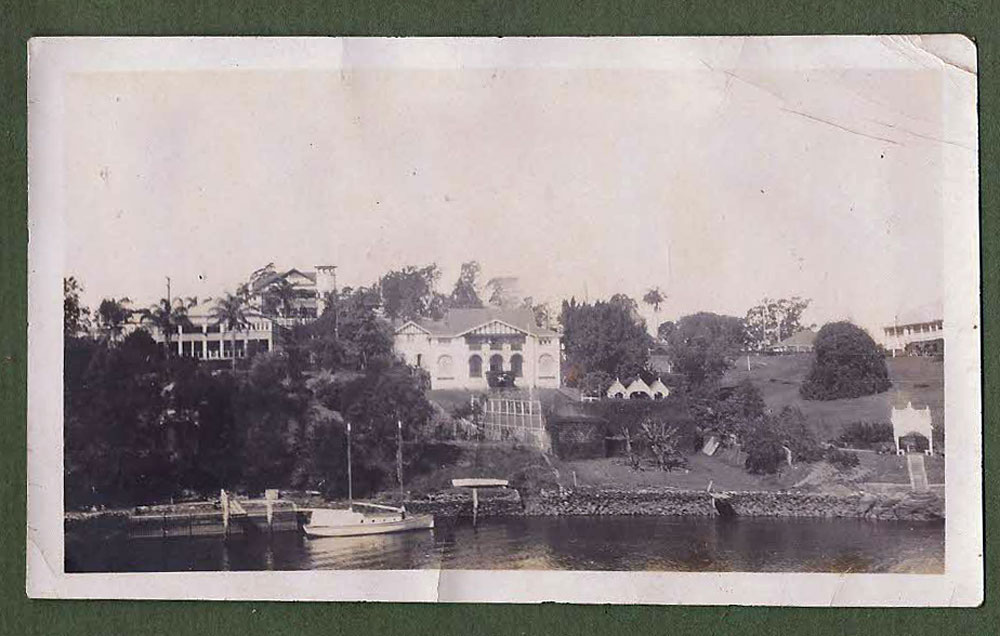 Early view from the opposite bank of the Brisbane River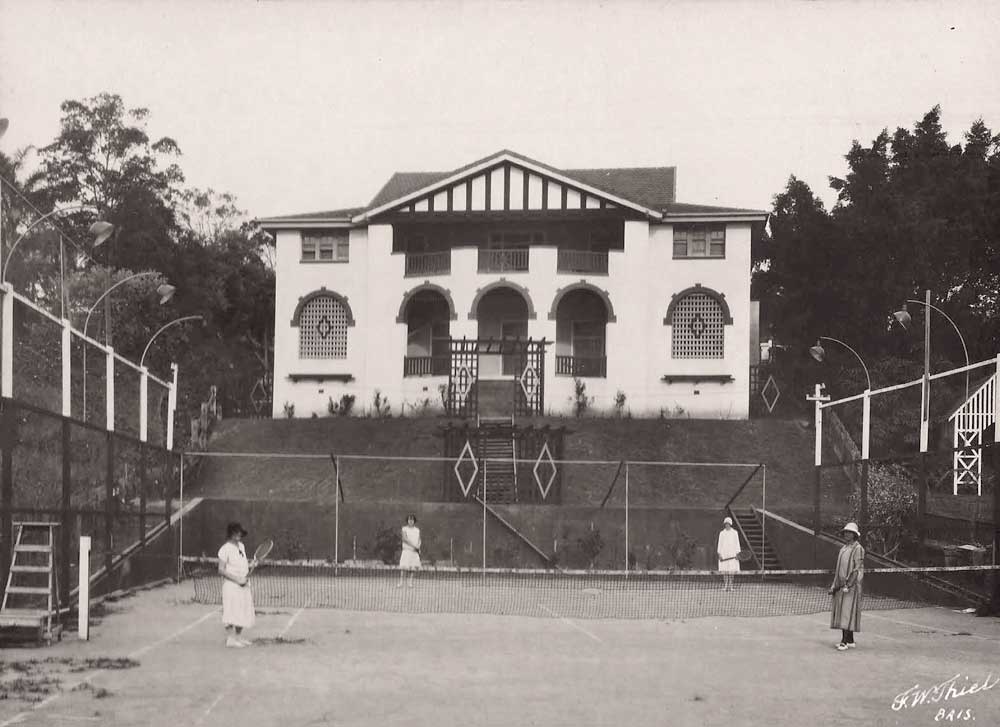 1920s photo of the tennis court, taken by well known brisbane photographer F.W. Thiel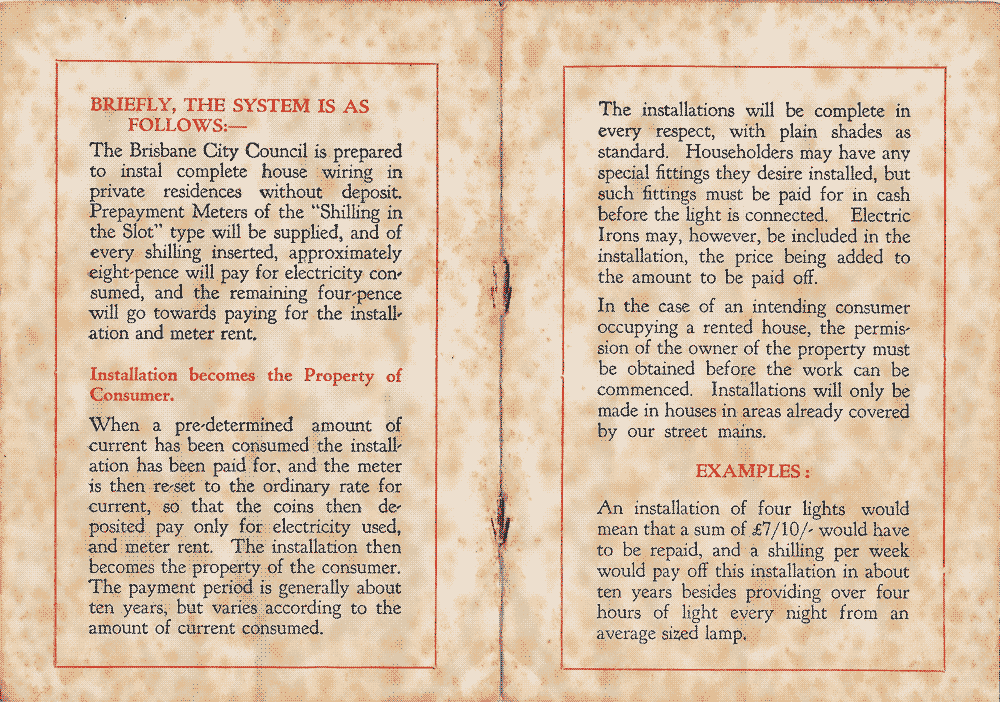 (4 above)Pages from Brisbane City Council booklets, produced to encourage domestic use of electricity
Early view of the back garden area showing tennis courts lights (at left)for night tennis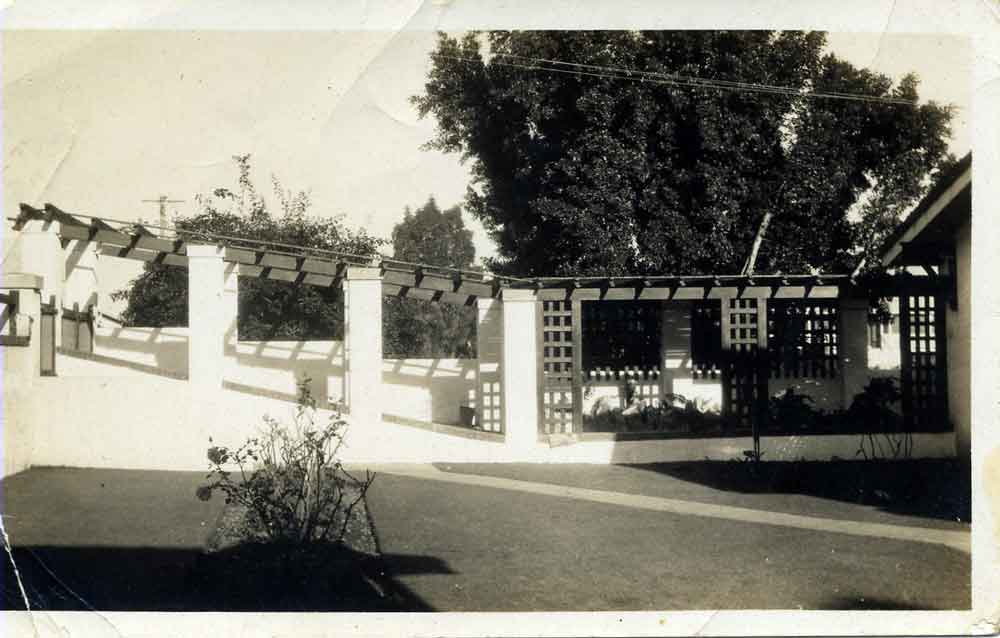 Early side view of driveway and carport viewed from the front yard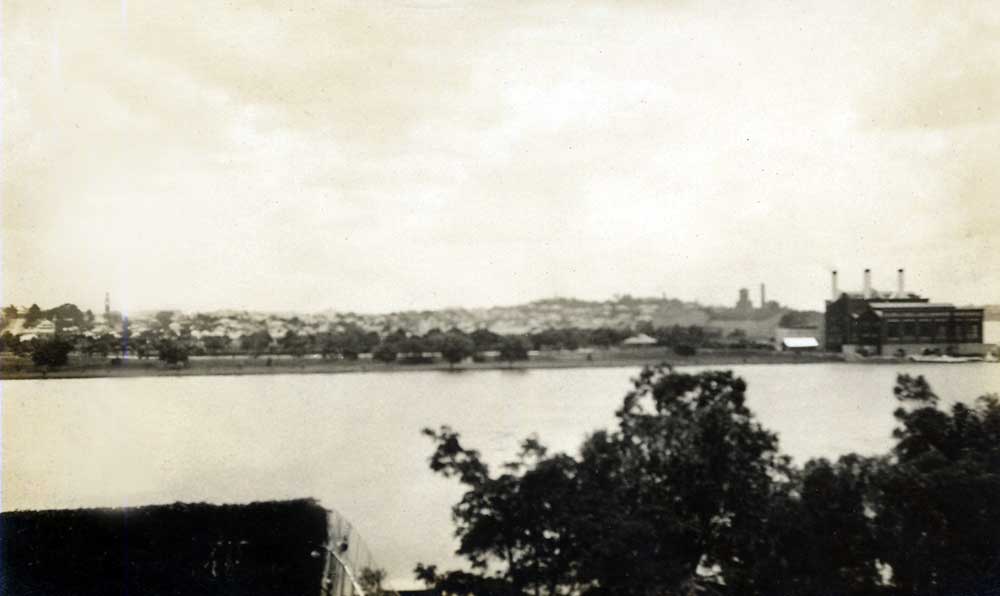 Early (actual) view across the river toward New Farm and The Powerhouse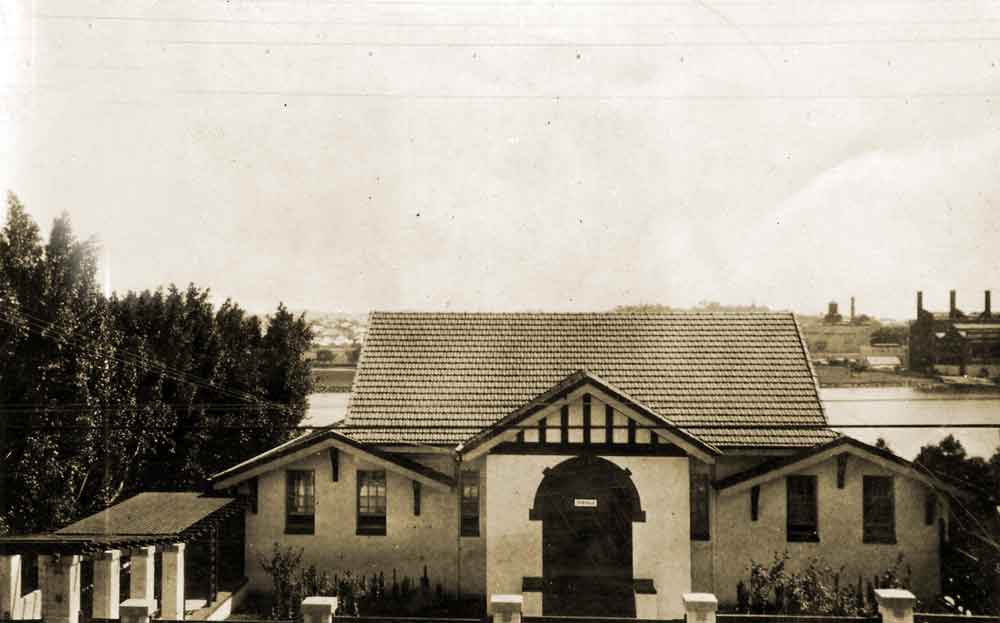 Early street view showing electricity lines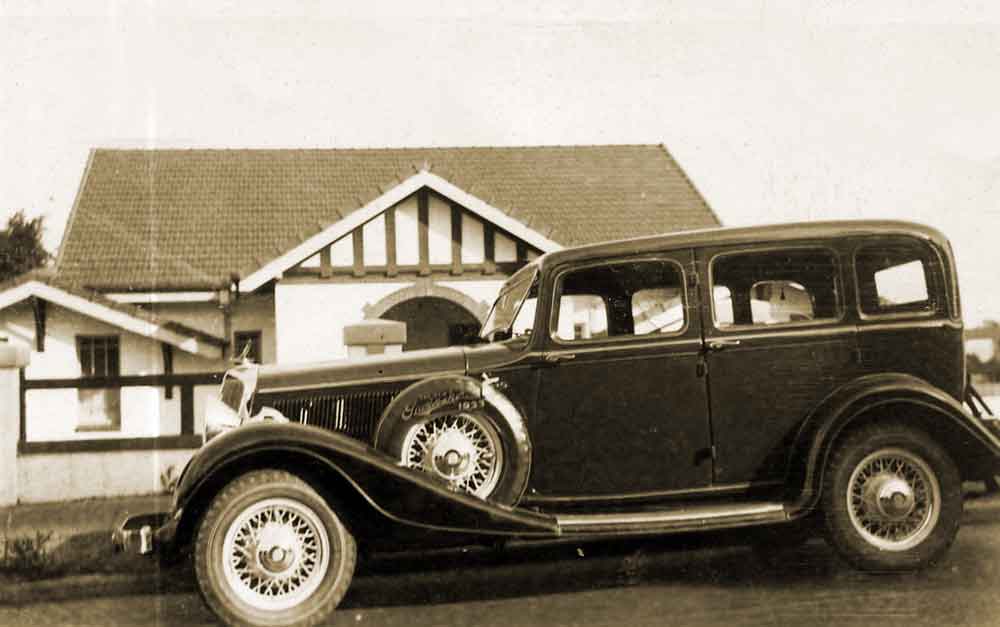 Mr. George Turner's car. Circa 1933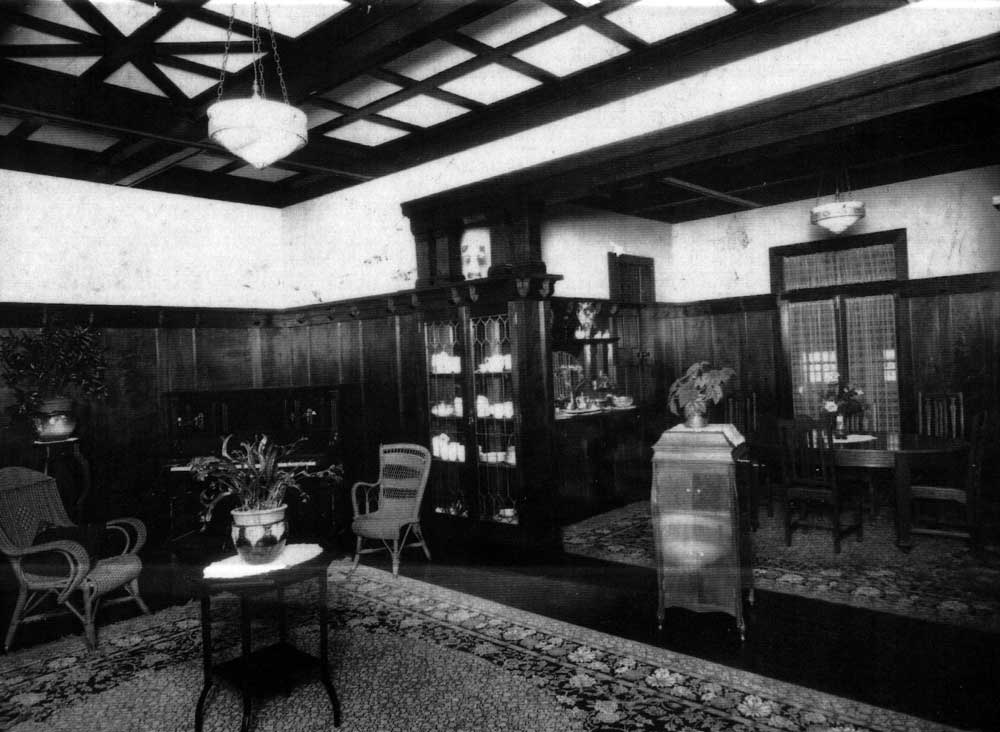 Showcased in Australian Home Beautiful in a 1920s feature article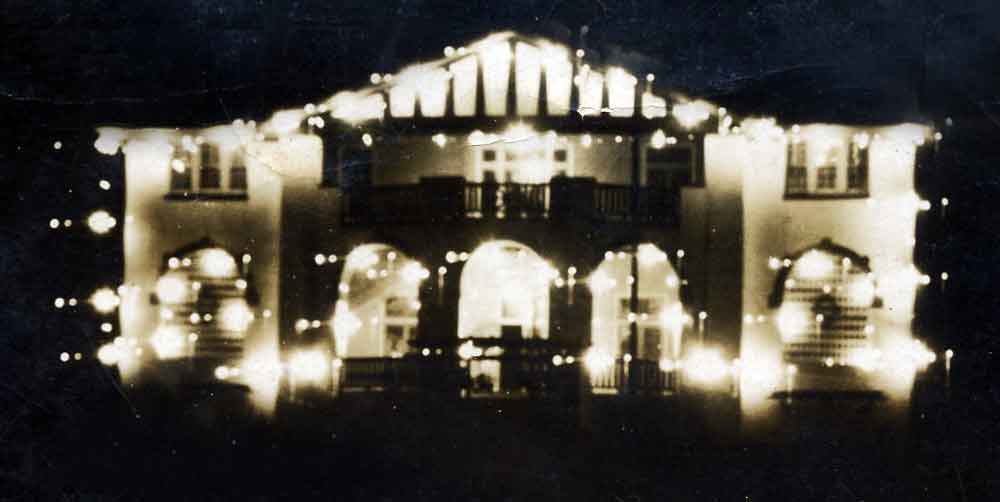 The entire residence sparkling with electric lights for the British Royal visit in 1927